Helping Organizations Resolve
Tough Challenges
Below  are sample cases showing how we've helped organizations  improve performance results and meet strategic goals.
Situation: A global computer company sought to build organizational capacity and bench strength due to the ongoing challenge of retaining top management and technical talent. Given a shrinking labor pool of experienced managers, rising costs of recruiting outside talent, and an alarming lack of organizational depth in developing leaders from within this was deemed a business-critical issue.
Solution: As a senior consultant, Holly worked with stakeholders across all levels of the organization to design, deliver a comprehensive talent management strategy which included a pilot Career Development initiative for a select pool of fifty high potential, high performing professionals in business-critical, hard-to-fill positions. The Career Development process was considered a "best-in-class" component of effective leadership development since it focused upon: careful selection of candidates to assure a future pipeline of qualified leaders; quality action learning and real-time assignments to support both individual development and the delivery of optimal business results; and advance communication about the purpose, importance, and targeted outcomes of the initiative.
Results: The intended impact outcomes of the Career Development initiative were increased operational capacity, increased labor efficiency, increased bench strength, and an enhanced work climate for employee engagement, attraction, retention. Participant and manager input provided in an 30-day Action Planning process and a 60-day Impact Questionnaire showed that employees who applied structured Development practices significantly influenced targeted business measures of labor efficiency and productivity. The ROI value showed that for every dollar invested in the pilot initiative, the investment dollar was returned and another $1.36 was generated.
Intangible benefits reported by participants and their managers included:
Based upon tangible and intangible benefits achieved by the pilot effort, the organization elected to roll out the Career Development program, and its associated talent management components, to the entire enterprise.
Situation: A bi-state primary care association for federally-supported community health clinics (CHCs) experienced a demand for more diversified training and technical assistance (TA) for its members due to an expansion of clinics in their region. In addition to diversification demands, the local political climate was also challenged by increased demands for utility and efficiency amidst ongoing resource constraints. To address the critical issue of "doing more with less", the Board of Directors commissioned Holly as an evaluation consultant to help measure the efficiency and cost-effectiveness of the association's suite of partnership and TA activities.
Solution: The key objective of this consulting engagement was to design and deliver an outcome-based service model to ensure that the association's training and TA services were appropriately addressing member needs, with a primary focus on those services geared towards assuring the sustainability of member clinics. To that end, a business-critical, high volume TA training program was selected by stakeholders as a pilot for introducing and implementing an outcome-based service approach.
Results: Findings from the pilot implementation suggest that project objectives and desired results were successfully achieved. For example, pilot participants reported significant improvement in several measures of clinic effectiveness due to their use of cost control, cost conversion tools and resources gained from training. Operational outcomes positively influenced by participants' collective use of training tools included: improved service delivery; improved ability to meet grant requirements; improved quality of patient satisfaction; and improved ability to meet Health Center requirements… thus improving their sustainability potential. Stakeholders were particularly pleased with results showing that 100 percent of participants perceived the pilot to be a good investment for the association and its members.
Implications for Grant Management: This case example shows how an outcome-based service model can be used to help grant managers focus on those programs or services that provide the most value returned for resources invested. Effective utilization of outcome-based processes can also help grant managers cultivate and maintain credible relationships with funders, who – in a competitive funding climate — are more likely to support programs that have proven success in achieving results and making a demonstrable impact with the clients and communities they serve.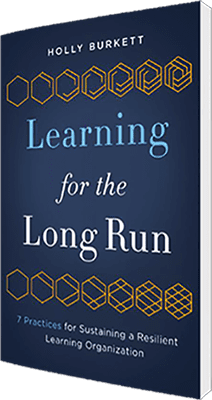 2017 Award of Excellence Winner for "Outstanding Human Performance Communication"
My award-winning book "Learning for the Long Run" is available for purchase through ATD or through Amazon.
"Learning for the Long Run" tackles sustainability concerns head-on. Discover seven proven practices businesses use to ensure continuity in learning and development. Original case studies from the public and private sector put these practices into action, while self-assessments and job aids show you how to grow the learning function into a mature enterprise that will weather today's accelerating change demands and frequent business disruptions. 2017 Award of Excellence Winner
for "Outstanding Human Performance Communication"
Praise for Learning for The Long Run

"Peter Senge first introduced us to the concept of the learning organization, and Holly Burkett picks it up from there. Her Learning for the Long Run is the only book that has its own file on my desktop. Oh, yes, I have the hard copy on my bookshelf, too. I refer to it so often that I need it where I can grab it quickly when I'm in the middle of a sentence in what I am writing. It is the one book I refer to over and over. Published by ATD Press #learning, it focuses on what needs to occur to maintain a skilled, knowledgeable, and talented workforce.
Organizations face many challenges in today's constantly evolving world of advancing technology and a talent shortage. The most important key to success is to keep their workforce up to speed through continuous learning. The book is as practical as it is steeped in research. It is filled with tips, case studies, examples, assessments, strategies, and other tools you can implement immediately. A favorite part is the "Voices From the Field" sections. She has gleaned insights from conversations with learning leaders. As you read, you will feel as if you are eavesdropping on personal conversations. You'll feel the energy, the passion, and at times, the frustration of people with whom Holly has communicated."
Elaine Biech
CPTD Fellow, Ebb Associates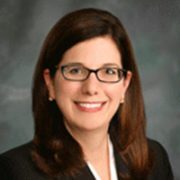 "Don't miss this opportunity to hear from one of the foremost learning experts how to benefit from, build, or lead the kind of sustainable learning culture that engages talent, sparks innovation, and optimizes performance and productivity. Packed with practical strategies, proven daily practices, assessment tools, and more, Learning for the Long Run is a trusted resource that you will turn to again and again."
Amy Dufrane
CEO, HR Certification Institute

This book presents an energized, highly developed formula for creating sustainable talent development and workplace performance. Holly Burkett provides an abundance of well-organized, comprehensive examples, diagrams, and assessment tools. It's a must-have for learning and performance improvement professionals.
Darlene M. Van Tiem
Associate Professor Emeritus, University of Michigan, Dearborn

"I finished this amazing book by Holly Burkett, PhD, SPHR, CPT two years ago today. I have shared it with many people during and after reading it, and while I may have gone a little crazy with the bookmarks, anyone in the learning space must read! Thank you Holly for your beautiful writing and for reminding me what we should all be aspiring to be."
Rebecca Tooley, MS Ed    
Vice President, Corporate Learning & Talent Strategy – Knight-Swift Transportation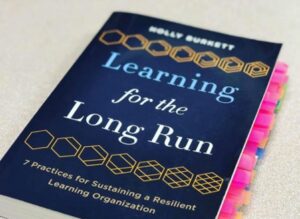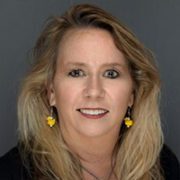 "In Learning for the Long Run, Burkett hit a home run! She provides seven well-researched practices that give us a step-by-step road map to foster culture, leadership, execution, innovation, and collaboration. Her framework is straightforward and backed up with examples, case studies, models, and tools that are a fantastic resource for anyone who desires to truly integrate learning into the strategic direction of the business."
Maureen Orey
Founder and President, Workplace Learning & Performance Group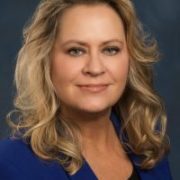 "The seven practices of sustainability in Learning for the Long Run will enable you to make your learning culture stick and turn learning into a competitive advantage for your organization. It's an excellent resource and I highly recommend it."
Lynn Schmidt
Director, Global Leadership Development
 | Author, Shift Into Thrive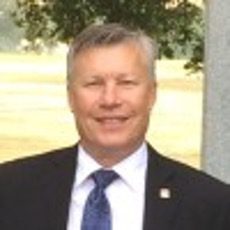 Holly's depth of implementing her 7 Practices for Sustaining a Resilient Learning Organization is both impactful and influential in my classroom. Using her book in my class has been a game-changer for how my students, all military, law enforcement, and business professionals view organizational development. Linking up with Holly through LinkedIn, she's graciously shared her knowledge to my students twice as a guest instructor. There will be many additional opportunities for her in my classroom. Her book, "Learning for the Long Run" is one of the best OD books I've read and use for building stronger, more resilient organizations. On the back cover of her book, the first sentence "If you're planting the seeds of improved organizational and individual effectiveness, you are a true learning leader"summarizes my strategies for OD and being the best Assistant Professor I can be.  #organizationalresilience #leadershipdevelopment
Dr. Steven Horsley, First degree connection
RBLP-T, Mentor, Coach, Veteran

Forbes Feature: Employee Burnout: How Leaders Can Tip the Scale (Dec 2022)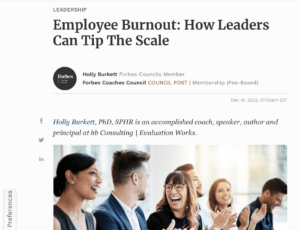 Forbes Feature: Tips and Insights for Improving Remote Teamwork (Nov 2022)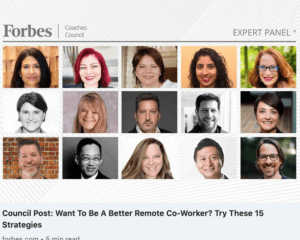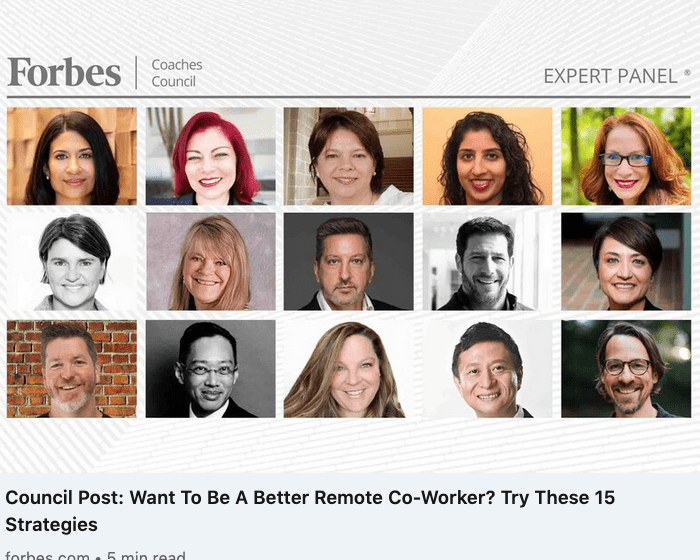 Building Team Resilience at the Speed of Change
Talent Management article (Mar 2022)
Six Essentials for a Thriving Learning Culture

Author: Chapter 50, Six Essentials for a Thriving Learning Culture in ATD's Handbook for Training and Talent Development (Mar 2022)

Forbes Feature: Four Ways Leaders Can Build Team Resilience
As the future rushes toward us at dizzying speeds, teams today need to be more resilient than ever before.
Forbes Feature: 15 Ways Senior Leaders Can Help Teams Feel Safe Being Open And Honest
The success of any team depends in large part on how senior leaders handle issues that impact the team.
Can Government Organizations Really be a Magnet for Talent?

TD Magazine article (Co-author)
From Making It Stick To Making It Last
Seven practices for sustaining a resilient learning organization.
eLearning Magazine
Measuring and evaluating learning is one of the most critical issues in the learning and development field.
ROI on a shoestring: Measuring more with less (part II)
This article, the second in a two part series, aims to present best practice, cost savings approaches for developing a credible, economical ROI strategy.
ROI on a shoe-string: strategies for resource-constrained environments: Measuring more with less (part I)
Despite heightened interest in return on investment (ROI) and increased accountability for training professionals to prove their bottom‐line organizational value, many practitioners are deterred from comprehensive measurement and ROI evaluation due to concerns about the cost, time, and human resources necessary to fully implement the process. The purpose of this two‐part series is to present ten best practice, cost‐saving approaches for developing a credible, economical ROI strategy.
ROI on a Shoestring: Evaluation Short-Cuts for Resource-Constrained Environments
Despite the heightened emphasis on accountability of HRD programs, many organizations are deterred from comprehensive measurement and evaluation due to concerns about the cost, time, and human resources necessary to fully implement the process. In resource-constrained, just- in-time business environments – where many professionals are increasingly charged to do more with less – there are special challenges to proving an intervention's bottom-line value.