Priming the Leadership Pump With Frontline Managers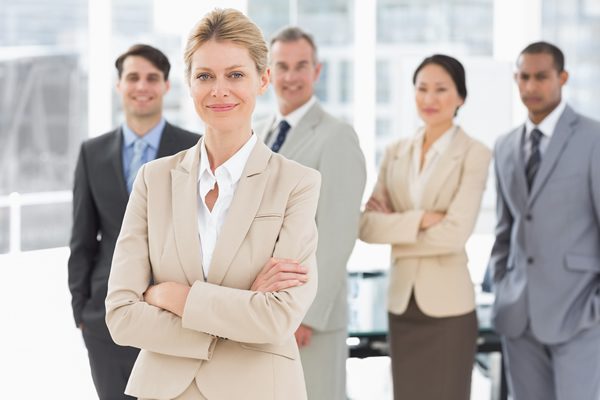 Bill is a store manager responsible for more than $80 million in annual revenue. Pam is an airline manager who oversees a yearly passenger volume worth more than $160 million. Carlos is a healthcare manager who fields upward of 7 million questions a year from patients. Bill, Pam, and Carlos represent frontline managers found in almost any company or any industry across the world, including retail, manufacturing, healthcare, banking, travel, and logistics. Frontline supervisors and managers direct as much as two-thirds of the workforce and make up more than half of the global economy. They are typically responsible for the part of the organization that defines the customer experience. Their role is vital to sustaining organizational quality, service, innovation, and financial performance.
CEOs know that frontline supervisors and managers play a critical part in in every performance metric, from customer satisfaction to productivity to employee engagement. Yet most of the time, these managers operate as cogs in a system, with limited development, recognition, or flexibility in decision making. Many learning organizations fail to provide enough leadership development and performance support to this important group. In fact, a high proportion of frontline managers have described their development processes as sporadic, "largely ineffective," and too brief, with nearly 44 percent indicating a frequency of once a year or less.
Bottom line: failure to properly invest in frontline manager development and the inadequacies of most development efforts has contributed to serious leadership pipeline deficiencies. Here's how some resilient learning organizations address this issue and add sustained value.
Prioritize the Right Skills
The right skills for one organization are not necessarily the right skills for another. However, prioritizing leadership skills that have broad relevance to any business situation is a good place for talent managers and learning leaders to focus. For instance, Twitter's learning organization prioritized the Twitter Core 5, five skills that all managers should learn and practice: coaching, delegating, deciding, directing, and developing. BNSF Railway "completely revamped" its learning and development approaches to better align leadership skills with strategic priorities around engineering safety and risk identification. McKinsey & Company identified four key skills that account for 89 percent of leadership effectiveness, including:
Solving problems effectively
Operating with a strong results orientation
Seeking different perspectives
Supporting others.
By identifying which skills or behaviors matter most to frontline managers in your organization, you can move one step closer to restocking your leadership pipeline.
Create Career Paths
Best practice learning organizations have defined career paths describing the steps and skills needed to fit into future roles. They also have formal and informal processes for career development planning that focus on assessing and developing the skills needed to support both individual career goals and company objectives. For instance, Global Trends in Talent Development describes how family-owned Haworth, of Holland, Michigan, works with the Center for Creative Leadership to support the organization's goal of 70 percent promotion from within. Any employee seeking future leadership opportunities is eligible for the Aspiring Leader program, which seeks diverse, cross-functional participation.
Use the Right Development Approaches
Development approaches for frontline managers can take many forms, such as on-the-job training, classroom training, personality and leadership assessments, online learning, 360-degree feedback, coaching, and mentoring. Effective development includes visible executive support, in which senior leaders serve as active leader-teachers or coaches during frontline training.
At Chicago-based Vi, employees chosen for frontline management development receive personalized letters from Vi's executives congratulating them on their selection. Best practices also ensure the proper blend of formal learning, learning from others, and experiential learning. Finally, it's important to provide the proper context for the use of learned knowledge and skills because a leader may be effective in one situation but ineffective in another. Development should be continually refreshed as corporate priorities and contexts change.
Follow Up and Provide Real-Time Performance Support
Employees can't be prepared to lead without the proper information, tools, and resources. This includes relevant development opportunities and ongoing, accessible, timely performance support and feedback. Many frontline managers say they seldom receive follow-up sessions to reinforce management training or development planning. Be sure to provide real-time support for acquired skills by routinely checking in to make sure managers are putting learning into action. This also helps you to uncover barriers that might interfere with skill development or career mobility.
Final Thoughts
The sustained success and long-term value of a learning enterprise is increasingly judged by how well it addresses concerns about retaining, developing, and attracting leaders—across all levels—to close skills gaps. Developing frontline managers and systematically preparing them to assume greater responsibilities and skill sets makes good business sense and will, ultimately, improve the overall leadership pipeline. How well are you priming the pump with frontline managers and emerging leaders?
Want to Learn More?
One of the seven practices in Learning for the Long Run: 7 Practices for Sustaining a Resilient Learning Organization is Develop and Distribute Leadership. The book provides proven strategies, tips, tools, and case studies that show how to improve the effectiveness of leadership development efforts and grow leadership capability across the entire organization.